TikTok is one social media platform that quickly took the world by storm with its addictive beats and creative flair. It has become a booming hub of short-form videos. Even if you don't have TikTok, you've felt its impact. From the milk crate challenge to the boy on the skateboard drinking cranberry juice, many of the biggest viral moments from the past few years got going on TikTok. No wonder it was the world's most downloaded-app in 2022. [Source: Forbes]
But wait, TikTok isn't just for teenagers showing off their dance moves and lip-syncing talents. It has also emerged as a powerful tool for businesses to promote their products/services, generate awareness, attract leads and boost sales.
However, mastering the art of promoting your business on TikTok requires more than just uploading a video and hoping for the best. You need a strategic approach, creativity, authenticity, and a deep understanding of the platform's unique features.
In this article, we'll tell you everything you need to know about how you can organically promote your business to maximize its potential. Let's get started!
7 Ways To Organically Grow Business On TikTok in 2023
The rules for success on TikTok differ greatly from any of the other platforms. But worry not, here are 7 foolproof ways of making your business successful on TikTok in 2023:
1.   Content Is King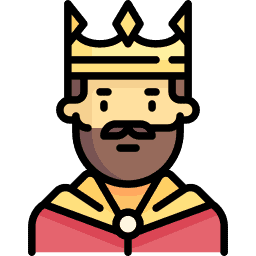 When it comes to short-form videos, you only have a few seconds to grab and retain the audience's attention. This is why it's crucial to create high-quality content. Fortunately, there are millions of ways to express yourself and share your brand story on TikTok. So, there's no limit to how much organic content your business can share.
Here are some best practices for creating compelling content on TikTok:
Experiment with different types of content and analyze the performance metrics on your TikTok Business account to see what resonates with your target audience.
TikTok is a visual platform, so your video quality needs to be great. Try uploading videos in higher resolutions of 720p+.
The video itself is not enough. Write engaging and action-oriented captions.
Provide value in your content to make the viewer informed or inspired. Ask yourself what the viewer will gain by the end of your video. Did they laugh, learn a skill, etc.?
2.   Stick To A Niche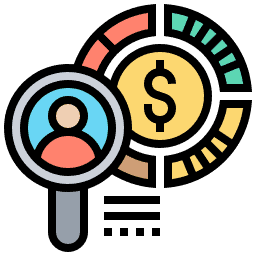 We live in a very different world now. A decade ago, you could post anything on social media and see growth, or people would react. It's no longer true because users have too many choices like Instagram, Pinterest, Snapchat, Facebook, etc. So, businesses need to drill down deeper and find a section. This is beneficial because you will know what to talk about and won't get lost in the massive sea of content.
Moreover, your audience will immediately know what you represent. So, you need to find a niche and stick to it to attract the right audience for your brand. Imagine you post something that's off-brand for you, and you might get an extra 100 followers. But are these followers really valuable if they're not the right audience?
Therefore, you need to find your niche to connect with the users who are genuinely interested in what you have to offer. This leads to long-term followers and potential leads that turn into sales. Some popular niches include fitness, beauty, food, and fashion.
Here are different ways to find your niche:
Analyze your competitors and see what kind of niche they fall into
Research trending hashtags that your target audience searches for and engages with
Use TikTok analytics to study engagement metrics for valuable insights into audience preference and behavior
3.   Jump On The Trends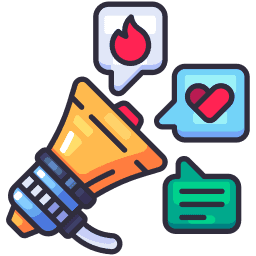 Using TikTok trends is one of the most effective ways to organically grow your business on the platform. With millions of people taking part in the trending challenges, you have the potential to gain thousands of followers overnight.
Apart from followers, TikTok trends can also help you increase awareness, visibility, and engagement. But that's not all; participating in the hottest trends also generates buzz, displays individuality, and keeps you relevant. All of this leads to increased brand recognition which can lead to immense growth on the platform.
Therefore, you need to keep an eye out for the trending challenges that are relevant to your business niche. Remember to add something to the video to make your content stand out from others.
Here is how you can find the latest TikTok trends:
Check out the "For You" page to discover the latest trending challenges and other popular content
Follow popular creators on TikTok, as they are usually the first ones to pick on a trend and quickly become a part of it
Use the "Discover" feature to explore different categories like trending hashtags
4.   Post Consistently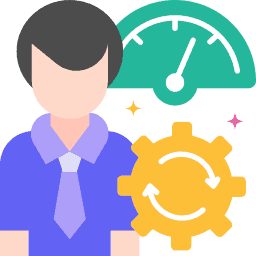 If you are not posting consistently, then you are not setting yourself up for a delayed explosion by the TikTok algorithm. A delayed explosion is when sometime later, one of your posts starts going viral out of the blue, resulting in a ton of followers overnight. However, TikTok only does this if you post consistently.
So, how often should you post on Instagram? TikTok recommends users post at least 3 times of quality content a day during peak hours. Research shows that the best time to post on TikTok is Tuesday at 9 am, followed by Thursday at 12 am and Friday at 5 am [Source: Shopify]. Another study by Hootsuite shows that the best time to post on TikTok is Thursday at 7 pm.
This tells us that if you have multiple videos to post in a day, you can schedule them during these hours for maximum exposure and engagement. To make things easier, use a scheduling tool to stay on track and keep posting frequently.
5.   Use Hashtags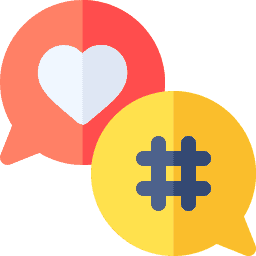 No social media marketing strategy is complete without hashtags. Using quality hashtags really matters for discoverability on the platform. So, don't waste your time using random hashtags. Use specific hashtags that relate to your post and niche. This helps the algorithm place your content in front of the users who are actually searching for it. Moreover, you need to make sure you use hashtags in all your posts to grow quickly on TikTok.
Here are some things to keep in mind when using hashtags on TikTok:
Use niche-specific and relevant hashtags
Add #trending, #viral, #explore to gain more exposure
Combine the trending hashtags with the popular hashtags in your niche for a wider reach
Don't use more than 2-3 hashtags as it confuses the algorithm and looks spammy
Don't only add hashtags to your post captions. Write a detailed description and then add hashtags at the end.
6.   Cross Promotion
Promote your TikTok profile and content on other social media platforms to gain more exposure. This helps you tap into your community or brand presence on other platforms. So, share your content on Instagram, YouTube, Facebook, Snapchat, and even Twitter. You should also add a link to your profile in the caption to tell people where they can find you.
Cross-platform promotion can yield impressive results if you already have a significant following on any of the other social networks. So, share your TikTok content and details across these other channels. Moreover, this also helps you save time, money, and effort as you can repurpose the same content across multiple digital platforms. For example, you can share the same TikTok video as an Instagram reel or YouTube shorts video.
7.   Influencer Collabs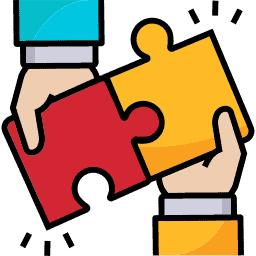 TikTok has a creator marketplace where you can find many creators with 100,000+ followers. You can filter through and find what kind of influencer you are looking for.
However, this approach is not recommended, as plenty of awesome creators with less than 100k followers can deliver better results for your business. In fact, according to the latest stats, micro-influencers (500 to 10,000 followers) generate 60% more engagement compared to macro influencers. [Source: HubSpot]
The best way to find, source, and reach out to creators is by manually searching the platform and building a human connection. You can start by searching hashtags by industry, audience type, or location. This will help you narrow down the types of people who will be perfect to represent your brand.
Once you've found the creators and influencers you like, reach out to them for a shoutout or collaboration. There are many ways to collaborate with creators, like sending them your product for review, hosting live sessions, etc. Also, ensure it's a mutually beneficial arrangement, so offer them something in return.
Summing Up
From a video creation platform, TikTok has evolved into a marketing haven for businesses. You can greatly expand your small business through TikTok using simple tactics for organic growth. One great example is Kikiz Cosmetics. The 19 years old business owner broke the internet when one of her videos went viral with over 82 million likes! Today, she has 1.7 million followers on the platform, with an average monthly sale of over $500,000.
If you also want to boost your business and reach new heights of success, follow the seven strategies mentioned above. So, what are you waiting for? Implement these strategies today and promote your business on TikTok without resorting to paid advertisements!