Climate change is one of the most pressing issues of our current age. While many people attempt to deny that humanity is having a serious impact on rising temperatures around the world, the science is undeniable; there is a 99% consensus that man-made technologies and processes are accelerating climate change significantly, and that this could cause serious problems for humanity in the future if we don't do something about it as soon as possible.
While you may scoff at the idea that social media could be an instrumental force for change in the fight against the climate crisis, the fact is that as an extension of the best (and worst, often) parts of humanity, social media could be critical. TikTok understands this, and has outlined the things it's doing around the COP27 summit, which just ended, to fight climate change. Here are 5 ways TikTok is helping the battle against the encroaching climate crisis.
1. Encouraging conversations among the community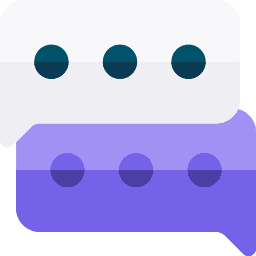 TikTok's most important weapon is its community, as is the case with any social media platform. In the case of TikTok, though, the community is arguably especially engaged; while Twitter folds in on itself and Facebook continues to wane in terms of relevance among the young (although it does still remain the most-used social network around the world), TikTok's community is awake, alert, and ready to talk to each other about today's pressing issues.
That's true of climate change, too. TikTok says it's "emerged as a destination" for important and awkward conversations around climate change, and that it encourages its community to talk about these things through the use of hashtags and collaboration with climate change-oriented partners. The platform also says it's amplifying the voices of those who are experts on the matter, which is incredibly important to do.
2. Making information accessible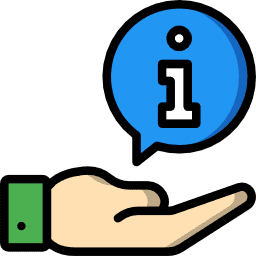 Of course, there's a limited amount that TikTok users can do by themselves when it comes to climate change. After all, each of us has a part to play, but that part is smaller than those of corporations or bigger organisations. Even so, a single TikTok user can have a massive impact on the global climate change conversation, and that can be achieved entirely through exposure. This is something that TikTok enables solely through its existence and nature as a platform.
If a user creates a TikTok video about the processes behind climate change (as, indeed, many of them have), then it stands a good chance of going viral, and if it does, that's making important information accessible to millions upon millions of people. By its nature, TikTok allows people to access information that might otherwise be hidden in highfalutin science journals or difficult-to-understand documents.
3. The #ClimateAction campaign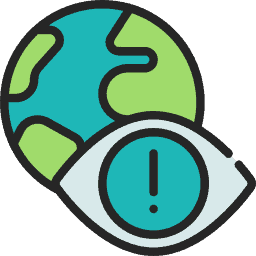 As part of its efforts to combat climate change and raise awareness, TikTok introduced a #ClimateAction hashtag, which users could use to have discussions around climate change and enter into conversations with one another. This hashtag was specifically introduced in order to tie into the COP27 event, where a breakthrough was also recently reached regarding a "loss and damage fund" for vulnerable countries affected by climate change.
TikTok itself has also posted content around the #ClimateAction campaign, and if the official TikTok website is anything to go by, that content has received a lot of likes and comments, suggesting that the engagement around climate change is at an all-time high. We can't afford to let this issue fall by the wayside, so it's good to see that TikTok is standing at the climate change vanguard (and hopefully galvanising other social media platforms!). Speaking of which…
4. Hosting a live event from COP27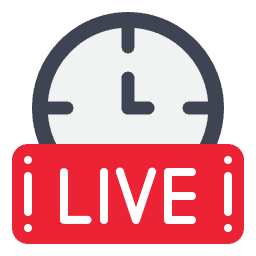 Creating content isn't the only thing TikTok did to raise awareness around the COP27 event. While the conference was going on, TikTok hosted a livestream whereby the app created a "roaming, interactive experience" in which users could virtually explore COP27 and ask some of the most difficult questions around climate change. This conference also boasted "real-time updates and solutions" to help people understand how they could personally make changes to help with climate change easing.
In fact, TikTok has an entire hub dedicated to social change. It's called TikTok for Good and you can check it out here if you want to see the ways TikTok is contributing to other causes. Other important issues TikTok has discussed on this hub include animal welfare, educational content, and helping less developed countries in continents like Africa. If you care about social wellbeing and you want to see how TikTok is making a difference, we'd recommend following that hub.
5. Content creators are doing their bit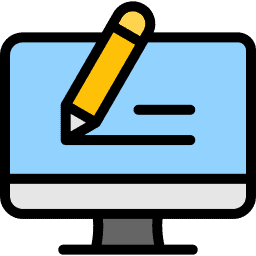 This isn't necessarily something TikTok itself is doing, but it's fair to say that the TikTok community has stepped up in a big way when it comes to raising awareness around climate change. Many different TikTok content creators have made content around climate change, and while some of it is naturally more valuable, users – especially Gen Z users – are really making contributions to this issue. Some call them "eco-creators", and they're dedicated to raising awareness and showing others how they can help.
If you want proof that these kinds of grassroots social movements can work, look no further than the June 2020 Donald Trump rally, in which TikTok users convinced more than a million people to register for the rally and then not attend. Social media highlights the issues facing its user base at any given time, and it can amplify and echo those issues so that more people hear about them. That's exactly what TikTok content creators are doing right now for climate change.