Sometimes, if you're a TikTok content creator, you may notice that you're suddenly getting fewer likes, followers, and comments on your videos. There are a number of potential reasons for this. You might simply not be making content that the algorithm favours right now, or a recent controversial event might have taken you out of the community's good books for a time. In short, there are innocent explanations for why your videos aren't as popular as they once were.
However, many TikTok creators allege that there is a far more sinister reason for their externally-imposed exile. You might never have come across TikTok shadowbanning before, but many creators say it's a real phenomenon that's doing irreparable harm to their profile on the app. Some creators deserve to be shadowbanned, while others feel it's being applied to them erroneously. When you get shadowbanned, it can feel like natural TikTok followers are drying up, leading your content to feel empty and pointless. Here's our guide to TikTok shadowbanning and what you can do to avoid it.
What exactly is TikTok shadowbanning?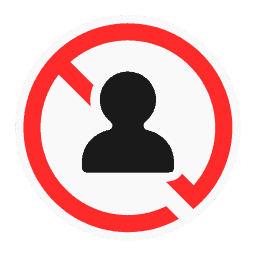 When you're shadowbanned on TikTok, it effectively means that nobody can see the videos you're posting. There are several ways in which you might notice that you've been shadowbanned, and they are as follows.
Your follower count isn't going down, but you aren't getting more followers
Your videos aren't getting the likes and comments you think they should have
You feel your views are going down despite making just as much content as always
It's worth noting that there are often perfectly reasonable explanations for why this is happening. For example, if you're not getting more followers, it could just be because your content isn't hitting the right niches. Similarly, if your views are going down, maybe you're not hitting the correct trends or making content that TikTok is currently valuing. These are very real possibilities, but if all of these phenomena are happening to you at once, then it's possible you've been shadowbanned.
Shadowbanning means that when users search for videos similar to yours, they won't see your content. They also won't be able to see your videos on their For You feed. As you can imagine, if you've been TikTok shadowbanned, then you're going to struggle to build a profile for yourself on this incredibly important social media platform, so it's a serious problem for creators and influencers.
Why do people get TikTok shadowbanned?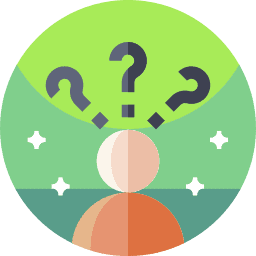 There are two main reasons people might get a TikTok shadowban, and those reasons are as follows.
Spamming content
It's good to post content on TikTok regularly, but if the algorithm thinks you're posting too much, then it might shut down your profile for others just to keep them from seeing too much of you. TikTok wants to separate legitimate users from bots, and if the algorithm thinks you're displaying bot-like behaviour, you might find yourself shadowbanned, so be sure not to post too much.
Inappropriate content
Any content that violates TikTok's community guidelines could result in a shadowban for you, especially if it gets reported by a disgruntled or upset user. Here's what TikTok considers to be inappropriate content.
Music under copyright
Violent content
Fake news and misinformation
Hate speech
Nudity
Drug use or promotion
If you make content that involves any of these things, then you might find yourself with a shadowban. This is because, almost more than any other platform, TikTok wants to protect its users from potential harm, be that physical or mental. As such, if you're including themes or elements in your content that violate TikTok's carefully-crafted guidelines, then you could be shadowbanned.
What has TikTok said about shadowbanning?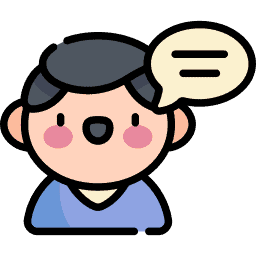 One of the reasons it's so hard to spot whether you've been shadowbanned on TikTok is because the app doesn't actually tell you when it's happened. You may simply notice that your views and engagement have dropped severely, but TikTok won't actually inform you that you've been shadowbanned (hence "shadow").
This is because moderators usually aren't directly involved in what's happening when it comes to shadowbanning. Instead, the algorithm has seen something in your content that it doesn't like, and has decided to shunt you far down the priority list in order to protect users from any other violations it thinks you might commit.
How can you avoid being shadowbanned?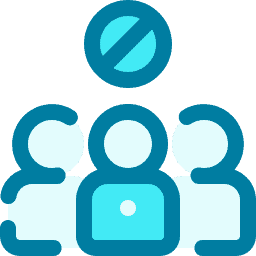 Luckily, there are several ways you can avoid being shadowbanned. Here are some of the things you could do to circumvent this potentially unpleasant problem.
Don't spam
First off, make sure you're posting about once or twice a day. If you post lots of videos in quick succession, TikTok will think you're a bot and could shadowban you.
Don't violate TikTok's community guidelines
This one should be fairly obvious to any budding TikTok content creator, but you should familiarise yourself with the app's community guidelines to ensure you aren't breaking any important rules.
Create high-quality content
Before you post any content, think about whether it's offensive to a group or ideology. If you think it's going to cause any issues, don't post it.
Play by the rules
It's not worth bending any of TikTok's rules, no matter how good you think the resulting content might be. Playing your content off against the algorithm won't end well for you.
Can I reverse a shadowban?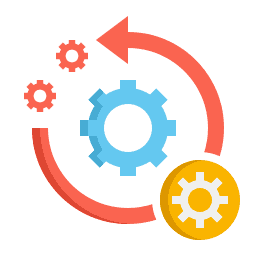 It is possible to reverse a shadowban, although you need to be careful that you don't subsequently fall foul of the same problems that got you shadowbanned in the first place. Here's what you can do to lift a shadowban.
Delete your latest video
It's possible that your latest video is the one that got you in trouble. Delete it and see if you notice your engagement returning to its normal level.
Uninstall, then reinstall TikTok
Sometimes, it's just a glitch in the TikTok app that causes a shadowban. Uninstall the app, then reinstall it and see if that fixes the problem.
Make your account Pro
Everyone can switch to a Pro account if they want to; it can be done within TikTok's settings with minimal effort. This will help you determine whether the problem is a shadowban or merely poor analytics optimisation.