TikTok rapidly became the new obsession in 2020. In 2020 alone, TikTok was downloaded 315 million times. The social media app allows users to create videos and share them with the world. The videos can be 60 seconds long at the most and usually have music playing in the background.
TikTok originally started as a lip-syncing app, something that's still very popular with users. Millions of videos of people lip-syncing to famous TV shows fill TikTok. One viral trend is people lip-syncing the famous scene from The Office where Dwight Shrute asks Jim Halpert to form an alliance with him.
It's not just viral challenges, dances, and lip-syncing that fill the video-sharing platform; TikTok has become a great way for young people to learn how to manage their finances. There is a financial section of TikTok, dubbed the FinTok section, that teaches young people about everything to do with money. From saving to investing, there's a plethora of content waiting to enrich young people's lives.
To the financial world, TikTok is a way to promote high-risk investments such as cryptocurrencies and Forex. However, FinTok is largely an educational marvel, with 1.4bn users creating content using the hashtag #stocktok. The hashtag #PersonalFinance has accumulated up to 4.4bn views.
It would seem that TikTok has unearthed a way of connecting with young people in a way that they understand. Personal finance is not exactly the most thrilling topic. Most young people haven't been exposed to financial education; it's not a subject taught in school.
In the UK, there are 8.3 million people in debt. Perhaps if financial education becomes a focal point early on, there won't be such a prevalence of debt in the coming generations. The videos TikTokers make are engaging, fun, exciting, and make it seem easy to manage personal finances. FinTok has even led many young people to begin an investment journey. 
Earning From TikTok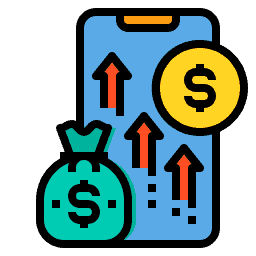 Tori Dunlop, a 26-year-old from America, founded Her First $100K. Tori found a way to utilise the app to share personal finance content. She soon realised she was onto something big when her videos quickly gained over 800,000 views. Viewers were eager young beavers waiting to lap up financial information. 
Most millennials dream big of having financial freedom and throwing in the towel for the 9-5 life. In 2020, nearly half of 18-34 year-olds showed an interest in investing, be it with stocks or cryptocurrency. 1 in 5 of those young people admitted TikTok was the reason for their new interested in-person finance and investing.
The reason being? The TikTokers creating these videos are real-life examples of how to make more money. They're sharing real-life tips that actually work, using their own success to help others.
Downfalls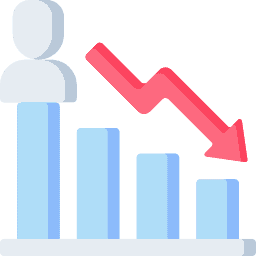 The Downfalls? People promoting finance tips through social media is nothing new. Instagram, in particular, is awash with self-made financial gurus spreading their knowledge to millions of Instagram users. There are so many stock and Forex traders, promoted through the various Instagram sharing accounts such as SickMadeTV, that it almost nullifies the legitimacy. 
Self-made investors are creating apps that require a sizable investment with the promise of a high return. They're what's known as signal accounts, and people are being coerced into paying to be told where to put money and when. The investment gurus take a cut, and the individual investing their money makes a slight return.
Full of Hints and Trick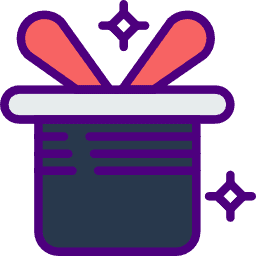 Tiktok has an algorithm in play that will fill users' feeds with recommended and personalised content based on the content they have previously watched. It is known as the For You Page. 
The for you page is unique because it includes a diverse range of videos, which is why some TikTok users report completely random videos being in their feed. It's the algorithm's way of avoiding what's known as filter bubbles. That means TikTok users can come across FinTok without even meaning to.
Many young creators have utilised the platform for educational content creation. David Poke, 20, uses his account to spread personal finance videos on TikTok and now has more than 330,000 followers. He credits his TikTok success because of an absence of financial education in school.
David quickly realised he was never taught about his taxes, savings isas, debt, or how to invest his money. He uses content from his lectures at Nottingham University to create TikTok videos that get hundreds of thousands of views. There are hundreds of other accounts just like Davids, all spreading financial wisdom to future generations.
Things To Consider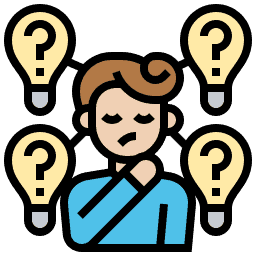 Although it is easy to sing praises about the witty FinTok, some people have a very negative opinion about the section. Some users believe the videos are awful and encourage the younger generation to consider risky investments, such as cryptocurrency.
Another issue being TikTok is heavily dominated by America. Much of the content on TikTok that UK users see comes from America. They have different investment channels, different banks, and generally, a completely different way of living. Some users may be ushered into investments that aren't as successful in the UK.
There's also the issue that there are no entry criteria to join TikTok. Users have to set up an account by entering their details and a few other bits of information. It's easy for anyone to go viral without validation. Meaning, it's easy for people spreading their opinion to go viral, and that option becomes gospel.
FinTok, TikTok, whatever part of TikTok is in question, the app is huge. Take TikTok and the information within, with a pinch of salt. There are some golden nuggets of educational information, but there are equally a large amount of accounts spreading false information.