If there's one area in which TikTok undeniably excels, it's comedy. The platform was originally set up as a lip-syncing app, it's true, but users have found a way to bring short-form comedy content to TikTok, and with excellent results. This is just one of the many reasons to download TikTok; if you want to see people being creative with time limits, filters, and video editing in their comedy, TikTok is the place to be. 2022 is off to a strong start in this regard, too. Here are our top 10 funny and popular TikTok posts in 2022.
Everyone can relate to the annoyance and frustration felt when hearing someone else chew loudly. TikTok user ffode1k creates a funny video to this effect; he's eating, and his sibling is chewing incredibly loudly, disrupting his eating experience. As with most TikTok comedy videos, explaining the joke kills it a little, but check it out. Fun fact: the hatred of hearing someone else chew is called misophonia, and it's a very real phenomenon.
Ah, the classic dad joke. Here we have TikToker jackbeanuk presenting a classic twist on the one-liner joke that subverts expectations. The scenario is this: he's visiting a doctor, with the complaint that he's broken his arm in three different places. The doctor tells him not to go to those three places and asks for £50. We've almost all been in situations like this; we think our problems are serious, but doctors won't give us the time of day for them.
The Dobre Twins are an insanely well-known and well-respected TikTok comedy and dance duo, and their videos always attract millions of views. This balloon-popping adventure is no different. Rows of balloons are set up for the twins, with each of them corresponding to a different colour. The conclusion is funny; both twins must hunt down and pop a pink balloon. Fun fact: the Dobre twins are actually two of four brothers, so there aren't just two of them!
Once again, we have a classic medical setting for this joke. James Henry, noted comedy TikToker, is a doctor. A woman bursts through the doors with an obvious breathing complaint, but her breathing is rhythmic and sounds like the start of a pretty awesome beat. Henry and his colleague vibe to the beat until she collapses, leading them to remember that…well, you've seen the title. TikTok excels at moments like this; short-form comedy skits rather than lengthy stories.
This video just doesn't have enough views, and that's criminal. Here, Brittlestar extols the virtues of planning ahead, framing his point in the form of an infomercial. He lists various "preventable consequences" including preventable diseases, knowing what the weather is going to be like, and more. If you like this video, Brittlestar's content is well worth checking out. It's all slightly more mature, slightly less hectic TikTok comedy, so if that's your niche, give him a look.
Okay, this one's from 2021, but we had to have it. Alex Kawaguchi's videos usually get more views than this, and this one is criminally underrated. It's a sponsored video, though, so that might be why. Kawaguchi reaches into his fridge and picks up a Performix SSL seltzer drink. Immediately, it fills him full of energy, and he's unable to stop himself from moving until he reaches a road seemingly in the middle of nowhere. This one speaks to that caffeine pickup that happens after your first morning cup of coffee.
Sometimes, the simplest jokes are the most effective. Here, KT Franklin applies a filter to herself that makes her eyebrows disappear. She's unable to stop herself from collapsing into paroxysms of laughter, and every time she attempts to speak, the laughter comes back. Laugh all you like, but the fact is that some beauty publications do believe that bleached eyebrows are going to be a thing in 2022. On the strength of Franklin's reaction, we suspect she hopes not.
Gender reveal parties and events might be a controversial subject, but Sarati and her partner are making this concept their own. In a recent TikTok video, Sarati revealed that her baby is going to be a girl. The gender reveal was muted, but in this blooper, confetti falls all over the couple's dog. Quickly realising that dogs can't eat confetti (as humans can't, usually), Sarati panics and repeats "don't eat it" while she examines the dog to make sure everything is safe. Classic.
In a video (from December 2021, but still) that tags the official National Geographic TikTok page, Will Smith sings the classic song "The Lion Sleeps Tonight" in a hilariously off-key way. The song continues for far longer than is necessary, putting this video squarely in the "uncomfortable comedy" category. Perhaps the funniest thing about this video is the camera crew, filming Smith and his antics and remaining absolutely silent throughout the video. These people are heroes.
10. "The Rock" – mrbeast (314.6k views)
Comedy creator MrBeast, aka Jimmy Donaldson, is well-known among the TikTok community for his outlandish stunts and his influencer tournament that included a hardcore game of hide-and-seek. In this video, Donaldson is in much more mild form, filming himself about to hit the gym for mad gains. The twist of the video is a surreal transformation into everyone's favourite entertainer, Dwayne "The Rock" Johnson. Given Johnson's game sense of humour, we're sure he'd love this video!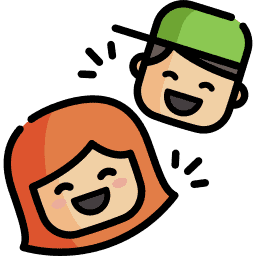 ---
Well, there you have it; our favourite 2022 TikTok videos (and a couple from 2021 we couldn't help including). What have we missed in the 2022 comedy TikTok world? Let us know in the comments below!