TikTok trends are ephemeral; they move rapidly, and what's trending today may not be trending tomorrow. The nature of "trending" topics was ever thus; as the discourse moves and shifts, shaping itself around the current events of the day, the way in which TikTok users respond to that discourse will also shift accordingly. That said, taking a look at what's currently trending on TikTok is always important; you can keep up-to-date with the platform's rapidly-shifting environment, and if you're an influencer or a brand, you can get more TikTok followers by making sure the content you create adheres to whatever's trending right now. Here are some of the hashtags and dances you'll see trending on TikTok at the moment.
Quick disclaimer: some of these hashtags may well have disappeared by the time you read this! That is, after all, the nature of TikTok; it's exciting to think about what might have taken these hashtags' place in the next few days or weeks.
#ASOSinthebag

This hashtag is all about showing off your Black Friday shopping bargains and rare finds. As you might expect, the hashtag relates mostly to the ASOS brand and consists largely of users filming themselves getting clothes out of an ASOS-branded shopping bag. There's a wealth of amazing clothing to see if you're browsing this hashtag, and with almost 59 million views, it's both a remarkable advertising success for ASOS and a great way to get your content seen if you're looking to build a profile as a fashion TikTok user!
#VeryBlackFriday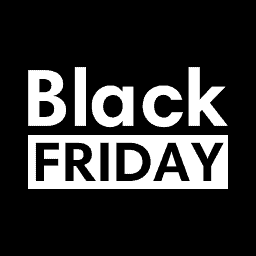 Another hashtag sponsored by a brand, the #VeryBlackFriday trending topic is asking TikTok users to show off their virtual headphone overlay for a chance to win a pair of headphones by Beats By Dre. You'll often find brands flocking to TikTok in order to build organic viral content such as this; the hashtag has over 276 million views, so it's pretty much undeniable that Very is doing something right. You'll find users from parents to millennials and zoomers trying this hashtag on for size, and while it may feel a little corporate, it's all in good fun.
#UnexpectedDJs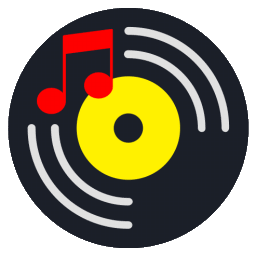 Basra Khan and Danny Humbles' "Black Phosphorous [sic] (TikTok Remix)" has been doing the rounds on the TikTok platform, as you might well expect given that the remix was created specifically for TikTok. Harmonix's new rhythm video game Fuser is the mastermind behind this challenge, which asks users to place themselves on Fuser's virtual stage and mix up some music like a real DJ. Here, you'll see users set against a psychedelic neon purple backdrop, and you'll also see TikTokers chilling at home delivering a blissed-out set from behind their laptops.
#nutrition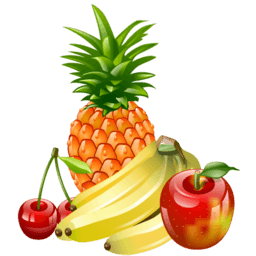 This hashtag likely needs no introduction. If you're browsing #nutrition, it's all about healthy food, healthy lifestyles, and how to maintain or achieve that perfect diet. This hashtag is an absolute juggernaut, having been viewed a staggering 1.5 billion times, and that popularity is showing no signs of slowing; many TikTok influencers take nutrition as their principal subject, so you'll see everything from diet tips to how to complement your healthy intake with the perfect workout. Don't browse this one if you're feeling guilty about devouring a whole box of chocolates thanks to lockdown.
#christmascountdown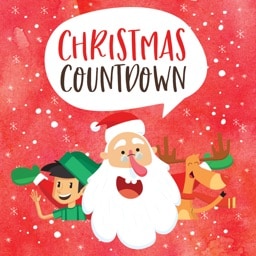 Tis the season to start getting excited about Christmas, however different it may feel this year. It seems TikTok users agree, because #christmascountdown has over 593 million views. Content ranges from users creating festive treats to decoration tips and even ways to look after your mental health during what is bound to be a somewhat grueling holiday season. If you're a humbug who hates Christmas, don't browse this hashtag, as you'll only find people trying to get into the festive spirit (and succeeding with aplomb) here.
#FallGuysMoments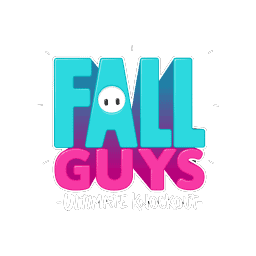 Those who thought Fall Guys had died, your reckoning is here. The #FallGuysMoments hashtag, as you might expect, collects funny, weird, or downright epic moments from everyone's favourite clumsy battle royale game. Even if you've never played Fall Guys, you'll find plenty of fun to be had here watching the adorable jellybeans stagger and leap their way around Fall Guys' varied and colourful playgrounds. Evidently, TikTok agrees, because #FallGuysMoments is currently sitting pretty at around 1.3 billion views. That is not dead which can eternal fail!
#BackToTheMusic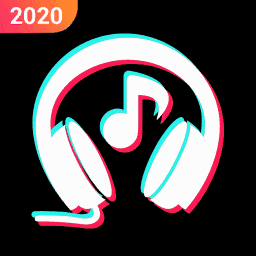 This hashtag honours TikTok's Musical.ly roots. TikTok is asking users to take things back to basics and film themselves miming along to their favourite songs or recreating moments from iconic music videos. You'll also find plenty of dancing and classic TikTok cringe content in this hashtag, so if you consider yourself a passionate music fan, you may want to look elsewhere. However, if you're up for watching people having a good time while paying tribute to their favourite music, then grab your phone, sit back, and watch the laughs unfold.
#Musicology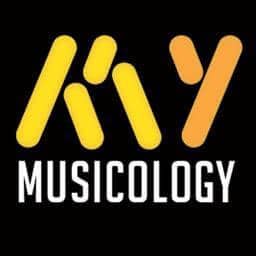 For the more muso-oriented among us, #Musicology is where it's at. With 35 million views, this hashtag is naturally a little more niche than others, but it's all about teaching TikTok users the intricacies and delights of music theory and musical technique. As TikTok is such a musical platform, many of its users may well benefit from the tips that established vocal coaches and instrument teachers are offering on this hashtag including how to read sheet music, how to sing from the diaphragm, and how to apply tasteful effects to instruments like guitar and keyboards.
---
These are just some of the hashtags currently trending over on TikTok. We can't break down every single hashtag that's doing the rounds; we'd be here forever, and by the time we finished, more would have cropped up! What's your favourite TikTok hashtag? Which one do you wish was getting a little more exposure? Let us know!