It's fair to say that, no matter what your personal alignment might be, the political situation in the USA right now is fraught. A recent debate between incumbent Donald Trump and challenger Joe Biden was so controversial that it prompted a change to debate rules going forward. Subsequently, Trump refused to take part in a virtual debate after contracting COVID-19 meant it wasn't deemed medically safe for the next debate to take place physically. Now, more than ever, it's important to sift the truth from the fake news and determine exactly what is happening in America's political climate.
Luckily, that's exactly what ByteDance's social video sharing app TikTok has decided to do. The Chinese app has rolled out an in-app guide to the 2020 US elections. This guide began appearing to US users of the app back in September, and it will continue to be provided to more and more users until it's theoretically accessible across the country. TikTok says its stated aim with the app is to "protect against misinformation" and to connect Americans with "trusted information about the elections" from a number of independent, verified sources.
What does the TikTok Elections Guide have to offer?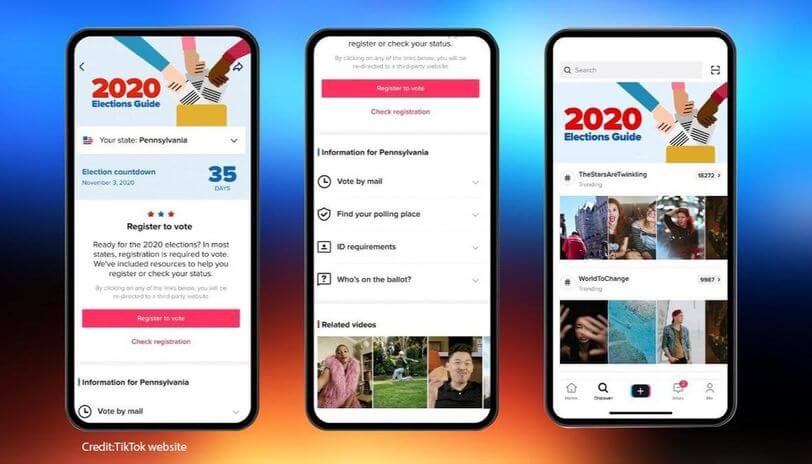 TikTok says that its elections guide offers trusted information about election candidates "at the federal, state, and local level". This information is powered by the website BallotReady, which pledges to explain "every candidate and referendum" in a nonpartisan way. BallotReady's information is verified by independent researchers and linked back to its source. The TikTok guide also offers information on voting methods as per the National Association of Secretaries of State, as well as education videos about fake news, election processes, and more through partnership with Poynter's MediaWise.
That's not all, though. TikTok says it's committing to diversity by offering users with disabilities information on how they can vote. The app is achieving this by working closely with SignVote, an organisation that pledges to help deaf people to engage with the election by developing political resources in American Sign Language. You'll also find info on how to vote if you're a US citizen living overseas, thanks to the Federal Voting Assistance Program, as well as student voting through the Campus Vote Project and voting if you have prior criminal convictions through Restore Your Vote.
You can access TikTok's election guide through its Discover page, as well as when you receive search results pertaining to the US election. There will also be links to the guide when you reach the bottom of videos related to the election, as well as on videos created by political accounts verified by TikTok. The app's creators are quick to remind users that a verification doesn't mean an endorsement; TikTok merely verifies accounts to prove they're authentic, not to show that they're correct or that their position is one TikTok itself approves of. It's worth remembering that if you see content being shared by a verified account that later turns out to be spurious or false.
Will it have any affect on how users interact on TikTok?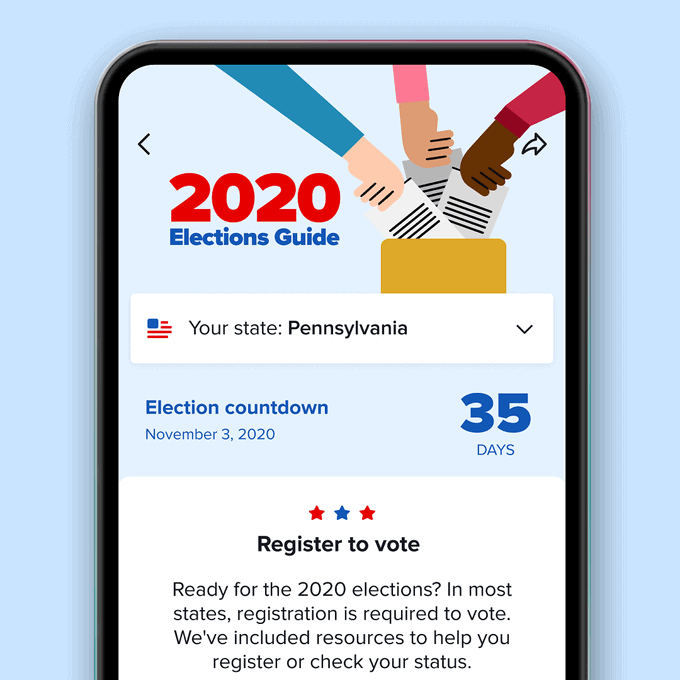 TikTok says that interacting with the guide it has created won't have any bearing whatsoever on how users interact with TikTok in future. This is in reference to personalised recommendations or advertising specifically. It's clear that ByteDance and TikTok are attempting to build something unbiased and nonpartisan to help US residents understand the voting process better, and that the app won't be using that data to understand how to sell you products in the future. You'll also need to visit a state website or a nonprofit website in order to register to vote or share personal information.
Also within the political guide announcement is a reminder that TikTok does not accept paid advertisements from political figures. This, says TikTok, is indicative of its policy to allow Americans and TikTok users to express themselves with the app's support and to allow what it calls "authentic content" to thrive on the platform. The app readily acknowledges that it "isn't the go-to app for breaking news or politics"; since TikTok is a social platform based around user collaboration and creativity, it's not the place for political advertising or vote-winning.
This news comes as TikTok is under increased scrutiny around the world for its perceived links to the Chinese government and its handling of user data. US President Donald Trump has threatened to ban TikTok over perceived security flaws and collusion with the Chinese government, while the Australian government recently decided against banning the app after a lengthy deliberation. Elsewhere, Pakistan has banned the app over what it calls "immoral and indecent" content, and India has prohibited it too, saying that the app constitutes a threat to national security and sovereignty.
The bottom line about the US Election App from TikTok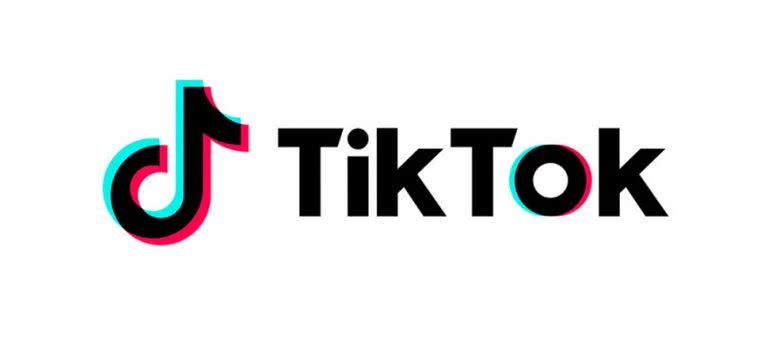 TikTok's election guide is part of its ongoing strategy to combat misinformation and election interference. It'll likely remain live on the app until the election has concluded on Tuesday, November 3rd. It's not currently being rolled out for citizens of other countries, so if you're living somewhere else and want information about the US election, you won't be able to rely on TikTok's guide to provide it for you.