Although modern social media apps and platforms have come a long way in terms of security, there's still a pretty significant distance to cover in this regard. Platforms like Facebook, Twitter, and Instagram are still prone to large-scale hacks and data theft, and although this doesn't happen frequently, it's still possible to have your data stolen or compromised by hackers. Of course, since TikTok is still ridiculously popular – despite a potentially looming permanent ban in the US – it's no exception when it comes to security breaches.
With that in mind, you might be wondering how you can make your account as secure as possible. Of course, one of the most important and useful ways you can do this is to change your password, but that's not the only thing you can do. Some people have suggested that changing your password regularly may actually lead to you forgetting passwords; although it will never have a detrimental effect, if you don't note down passwords or keep them memorised, you'll regularly forget them, meaning you won't be able to log in to your favourite services. You should definitely still change your password regularly, but it's not all about that.
So, how exactly do you change your password on TikTok? Luckily, the actual process is very simple. You will, of course, need a crucial thing before you change your TikTok password. You'll need to have the app installed; you won't be able to change anything about your account from the browser-based version of TikTok, which is extremely limited in its functionality. If you're already a fan of TikTok, you probably have the mobile version installed already, but if you've uninstalled it for whatever reason, you'll need to download it again.
After you've reinstalled the TikTok app (or if you already have it installed), simply head over to your profile. We're assuming you've logged into TikTok for this tutorial; if not, you'll obviously need to log in first.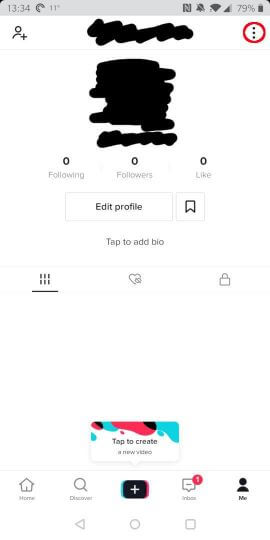 Click the three dots in the top right corner of the menu. From here, you'll see a "Manage My Account" option.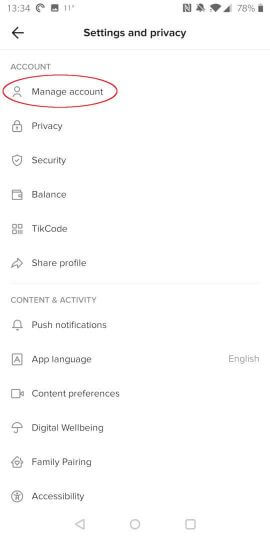 Once you've hit "Manage My Account", you'll then be given a list of options to choose from. Select "Password". Note: don't pick the Privacy option from the menu. Believe it or not, this doesn't have anything to do with your password settings, although you'd be forgiven for thinking it does.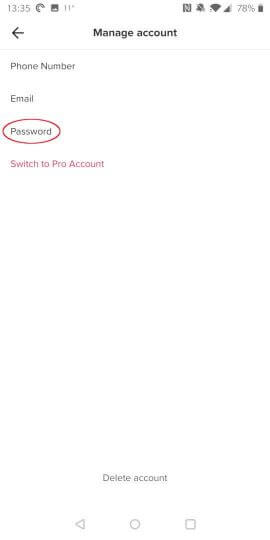 If you have two-factor authentication enabled, you'll be asked to input your phone number so TikTok can send you a one-time authentication code. Go ahead and input the code you get from the SMS.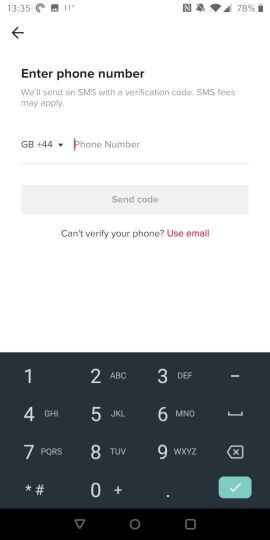 Once this is done, you'll have the chance to change your password. Remember to pick something strong, but memorable. We're big fans of this XKCD comic explaining how to create an almost infallible password.
How else can you secure your TikTok account?
While coming up with a new and better password is definitely going to help you secure your TikTok account, it's not the only way you can ensure your profile is safe from hackers. The best and most secure way to ensure your account is safe is to add two-factor authentication (2FA), meaning you'll have to input additional methods for TikTok to contact you when you're inputting your password. Here's how to do just that. Don't worry, it's a safe and painless process and only involves providing TikTok with your mobile number and email address.
First, navigate to "Me" and then "Manage My Account" as we discussed above.
After you've done this, you should see a space to add your phone number and email address. When you have added this information, every time you try to log into TikTok, you'll get a message on your phone which contains a code to help you log in. This is easier than using a password and also makes sure you are always able to authenticate yourself; after all, if you're using TikTok, you're probably going to have your smartphone with you, so you should be able to check an SMS, whereas it's very easy to forget a password.
Once you've done this, you'll need to navigate to the Security window and select "2-factor authentication". You'll be given a choice between phone and email, and you can choose which method you'd like to use in order to authenticate your account. As we said above, your phone is likely the best option, since you'll have it with you at all times, but you can pick email if you like.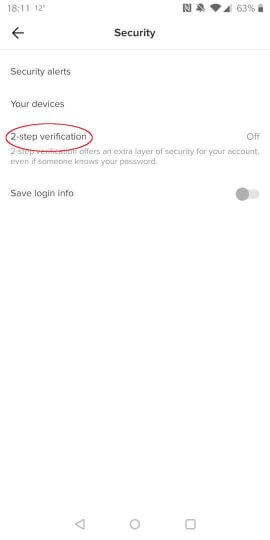 Another way to secure your TikTok account is to check who's using it at any given time. You can do this very easily. Again, you'll need to navigate to Me and then Manage My Account from the main TikTok app screen.After doing this, tap Security. You'll be presented with any security warnings you need to address (although there likely won't be anything here). From Security, simply tap "Your Devices" in order to see which devices are logged into your TikTok account. You should, of course, only see your own smartphone and any other mobile devices you've authorised on this screen.